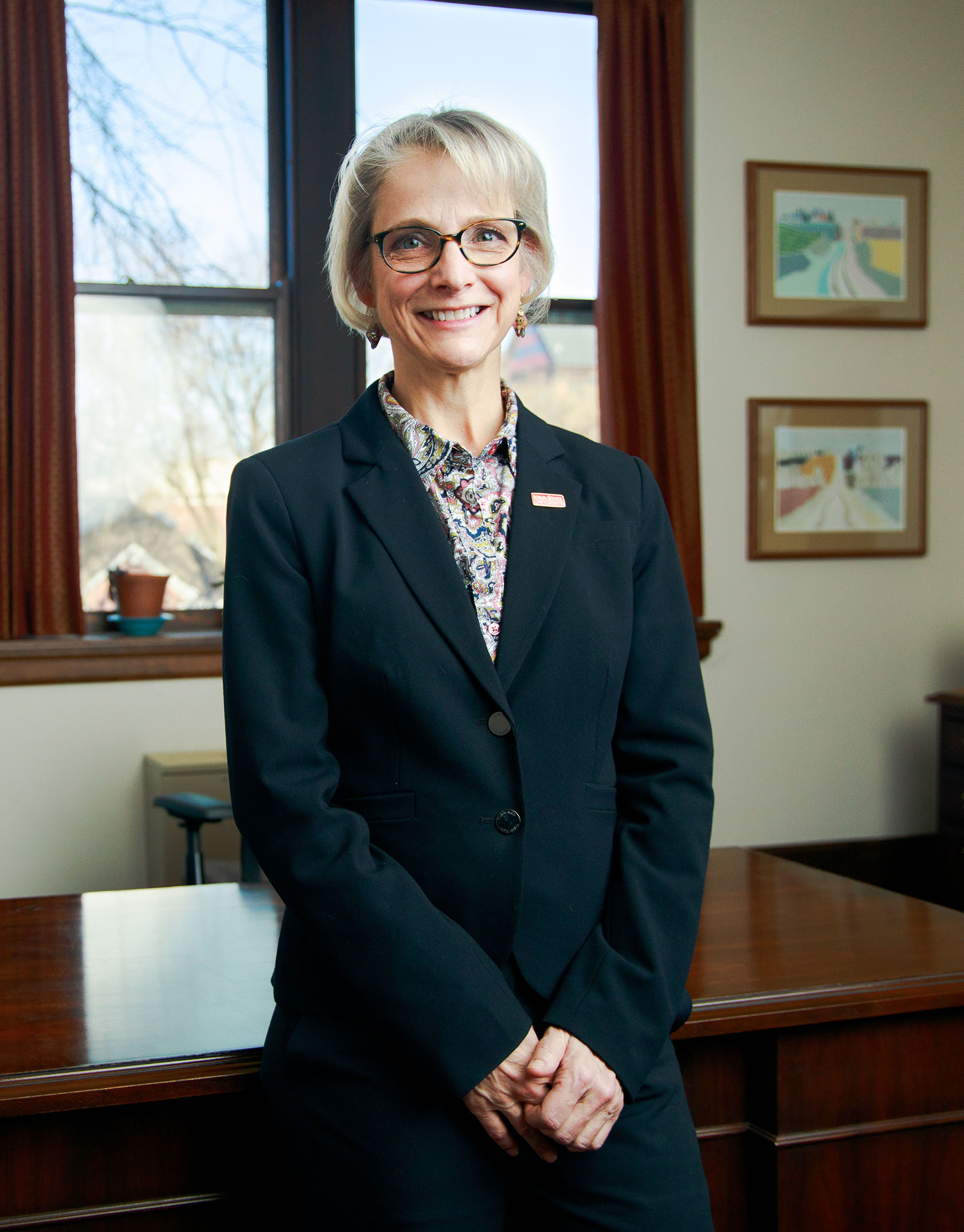 Department Values
Innovative
Respectful
Dependable
Customer-focused
Campus partner
See our work accomplished during the 2023 fiscal year to advance the ITS strategic plan. The strategic plan outlines four primary objectives in relation to education, research, the customer experience and enterprise services.
Message from the CIO
Our mission in Information Technology Services is to connect people with the tools needed for excellence – in education, research, outreach and university operations. Every day we continue to build a technical infrastructure supporting world-class innovation.
From enhancing classroom technology to guarding against cyber threats, our teams help make Iowa State the student-centric, research-oriented and inclusive university we strive to be.
Many ITS team members are also with the WorkCyte Phase II project to implement Workday Student and Receivables. The three-year project will modernize student information systems and offer student Cyclones an intuitive, cloud-based experience to manage their educational journey – from tracking their application for admission to planning for classes, accepting financial aid and more.
Digital accessibility remains a foundational aspect in our work to provide secure, relevant and sustainable technology services and solutions. To help campus achieve the benchmarks set forth in the Digital Accessibility policy, team members evaluate new software purchases for accessibility and support tools like Siteimprove and Canvas Anthology Ally. ITS teams also released new website templates with updated branding and built-in accessibility.
In addition to these technologies, we reconsidered how the framework of the department might better serve the university. As a result, the department updated its organizational structure with added leadership roles. The restructured positions include chief information security officer, chief technology officer and a team of senior managers.
I encourage you to engage with our teams to help you find solutions to your challenges. Working collaboratively, we can foster innovation that reaches across disciplines, departments and to the world beyond. 
Kristen Constant
Vice President and Chief Information Officer